In my recent post, I spoke about what soundproofing is and different types of sound.  Now let's look at how soundproofing works.
The most common noise we have around us is airborne examples are people talking and TV noise; the second is impact/vibration noise such as footsteps on floorboards and vibrating machines.
Soundproofing works in one of three ways. One is to block the sound by adding mass to a structure to a point that sound energy is reflected or converted into heat by the mass of the new structure.
The second is to de-couple one structure from another, therefore, stopping the sound vibration from traveling through to the second structure.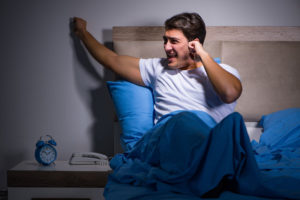 The third is sound absorption which is when sound is absorbed by a material such as porous foam or  Rockwool, therefore reducing the amount of sound that travels through a structure.
Soundproofing is done to either block unwanted sound from entering a room or from leaving a room. When this is done, the noise is eliminated from reaching the receptor.
Even though the noise cannot be blocked completely, it is significantly reduced.
Soundproofing can be compared to that of waterproofing.  Noise will always pass through the weakest point just like how water passes through the weakest point. In soundproofing, any small gap or opening will result in noise leakage.
Places to Soundproof in a Room
Normal room is considered vulnerable to external noise. To soundproof your room, you need to identify the parts of the room where the noise is coming from. This will enable you to get the best soundproofing solution to the problem.
As I already mentioned above, sound can travel through any gaps. Usually, it is wise to have a walk around the room to establish where the noise is coming from. that way, you will be able to get the right materials to block the sound.
Places in a room where gaps are eminent include; doors, windows, floor, thin walls or even the roof/ceiling. 
How Does Room Soundproofing Work?
Room soundproofing work by blocking the area in the room where the sound is coming from.  If the noise is coming from the doors, maybe your neighbors are always disturbing you by talking too loud out in the corridor. You can simply install door sweeps to block the noise.
If the noise is coming from the windows, you can get a noise-blocking or soundproof curtains for your windows. Installing a second window is not a bad idea. You can install a double-thick window inside the same window opening.
Another common place noise passes through in the room is the walls especially in the residential complexes where families share walls. Let's look at how to reduce noise through walls. The sound can be blocked by using thick layers of materials on the walls. Some of the sound energy will be absorbed and some reflected.
You can use a damping compound to fill the walls. By using acoustic wedge panels and sticking them to the walls, you reduce the impact of the noise coming through your walls or going into the other person's room.
What if the noise is coming from the ceiling or floor? floors and ceiling can be soundproofed using the same systems suitable for walls. you can add soundproofing mats or install carpet. For the ceiling, adding an additional layer of drywall with dampening glue in between is a great idea.
You may only need to soundproof the floor if you are not living upstairs with a room below you. Heavy concrete ceilings won't benefit much from the additional mass of drywall and damping compound. Instead, add a drywall layer with an air gap in between, or fill the gap with fiberglass insulation.
How Much Noise is Too Much?
Below are some common noises we hear around us. They are measured in decibel. Decibel is a logarithmic scale.
10dB – calm breathing
20dB – Leaves blowing in the wind
30dB – Someone whispering
40dB –  A stream
50dB -60dB –  A quiet office
50dB-65dB – A normal conversation
60dB-65dB – Laughing
70dB – A hoover
75dB – A dishwasher
80dB – Road Traffic
The human ear is fine with noises up to 85dB in volume. Busy road noise won't cause any hearing problems, even in the long term.  However, When you are trying to sleep,  even a noise as quiet as 20dB can be irritating.
This is why many soundproofing methods are now available in the market.
Exposure to noises of 90dB and above is fine for short periods however prolonged periods of exposure can, over time, contribute to gradual hearing loss.
How Well Does Soundproofing Work?
The answer to this question depends on which type of soundproofing methods you are using.  To get rid of noise completely is almost impossible. However, a sound wave energy can drastically be reduced to a point that it becomes indestructible to the receptor.
Soundproofing does work. All you need is to asses the level of noise and its source then get the right materials for the right method to dispel it.
Methods of Soundproofing
Like I just mentioned above how well your soundproofing work will depend on which soundproofing method/methods you employ for your room. Below are some of the methods of soundproofing. Each method will be discussed in detail below.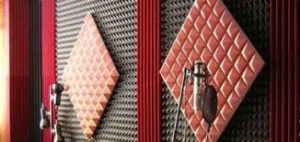 Soundproofing Methods:
Increasing distance 
Deflecting the soundwaves
Absorbing the soundwaves
Dampen the soundwaves
Creating a room inside a room
Noise cancellation systems
Increasing Distance
If the noise is coming into your room, it becomes impractical to move away. Even though it is the easiest method and doesn't cost you any money as well. This is only possible if the noise source is mobile. That way you can move it to another location.
That will cause the sound intensity to decrease. Usually, sound waves energy decreases as they move away from the source. So the further away you are from the sound. The less intense the noise becomes.
Deflecting the Soundwaves
Outdoor deflection barriers can take the form of fences, walls, a shed, a thick hedge, trees or anything big that obstructs the soundwaves.
Deflecting the soundwaves method works best outdoors. especially it's used in gardens or yards. This method is used when you live near a train line, busy bus road or airport.  When you place the deflective barrier between your house and the noise source, the soundwaves are directed away from your home.
Absorbing the Soundwaves
This method is very effective for room areas such as the walls and floors. It works for my rooms when I was soundproofing them.
Sound absorption soundproofing is a very popular method.
The way this works is that you place a material that is capable of absorbing the soundwaves and converting them into heat energy. Insulation foams are some of the best soundproofing materials for sound absorption.
Absorbing by itself means adding materials between walls that soak up vibrations with materials such as fiberglass, neoprene rubber, viscoelastic foam, or MLV (Mass-Loaded Vinyl).
Dampen the Soundwaves
Absorbing and damping typically go hand in hand.  Dampening means using a solid, acoustically dead wall that doesn't readily vibrate.  In practice dampening and absorbing means fitting a solid extra thick door( instead of hollow one), or heavy double doors separated by an air gap.
It could also mean constructing a building with massive walls with materials such as lead or concrete with gaps in between.
Creating a Room Inside a Room
This soundproofing method is accomplished by having a room inside a room. The inner room and the outer room both have solid walls that are decoupled to prevent vibrations from traveling through.
This is by far the most effective way of soundproofing any room.
Let's see what decoupling means in this kind of situation.
Decoupling is a method whereby walls, floors or ceilings are fitted in a way that prevents them from directly touching anything which vibrations could travel through such as another wall, a floor joist or a ceiling joist.
To achieve decoupling, a material called resilient channel is used. These clip to your joists and the plasterboard is then attached to the resilient channels.
By the time the soundwaves might have traveled through the resilient channel to get to the ceiling or wall the sound energy is used up and little sound will be heard.
Rubber pads and Green glue can also be used to achieve decoupling between the floor and the wall by installing them underneath the wall.
Active Noise Cancellation Systems
These systems are high tech soundproofing solutions. The noise frequency is picked up by a microphone and analyzed on a computer. Then a signal which is 180 degrees out of phase is created. As a result, the noise signal is canceled and the place becomes quiet.
This method of soundproofing is expensive and can only work best in a predictable noise situation. For example the type of sound that might come from your home appliances where frequencies are known.
But in dealing with external noise which comprises many different signals frequencies with different volumes, it can be difficult for an ANC system to work effectively.
Final Thoughts on How Soundproofing Work
Soundproofing is a great way millions of people are getting rid of unwanted noise in their homes, or offices.  When you identify the source of the noise and how it is getting into your space. Then you are on the right track to creating a system that will reduce or eliminate that noise.
Let me know your thoughts below
Latest posts by Josephine
(see all)